I somehow got my husband to agree to hit the Longest Yard Sale this year. The last time we were able to go was in 2001. The next year we welcomed our baby boy and of course he was born on August 5th which always seems to be the same time the yard sale is running. This year we lucked out though that his birthday was Wednesday and school doesn't start until the 14th.
Did I mention we also took both kids with us? I had a long talk with them beforehand and both agreed that they would be good, no whining etc... It took about 2 hours for that to last! Apparently when I said it would be the biggest yard sale they had ever seen, I forgot that the biggest yard sale they had been to was 2-3 put together. Thankfully I had installed their tvs and we had unlimited DVDs to watch. DH and I spent Friday swapping out who would sit in the car with the kids. It took longer but we at least got to enjoy looking without a fussy kid with us.
In the end we had a great time! We left from Mississippi Thursday night and stayed in Attalia, Alabama that night. The next morning we hit Gadsen around 8am. It was hot and traffic was super heavy. I totally forgot my camera so I hate we have no pictures of the actual sales. We stopped at Mentone and drove into Chattanooga for the night. Our hotel was right next to Homegoods and you would have thought I was too tired to shop but I just had to! We don't have a Homegoods in our city :(
The next morning we made our way back to the sale. I thought traffic in Alabama was bad but Tennessee was much much worse and the sales were further apart. The route is beautiful though. We had to stop several times just to admire the view. We only made it to Dunlap before we stopped and headed home.
I didn't find a ton of things but I'm so happy with what I did find. It was totally worth the experience and if we can do it next year (sans kids of course) we will be there!
We were packed to the roof of the car. This was after we took the cooler and the suitcase out.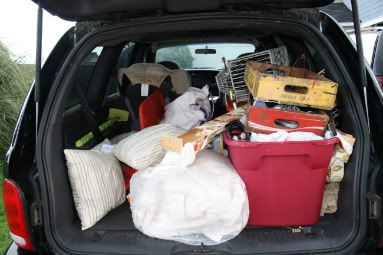 So here are my goodies:
This was the first thing I picked up. I thought $5 was a good price but saw them for $3 and $2 down the road. Just my luck!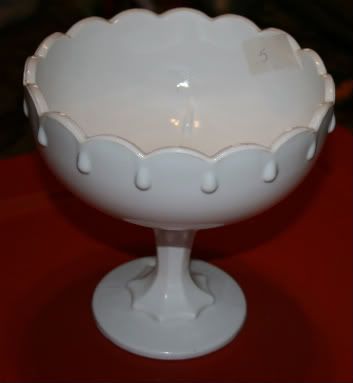 Next I found these bird plates. The lady had $10 on two of them. I asked if it was $10 for each or $10 for two. She said she would take $10 for all 4. SOLD! I also found this white ceramic turtle at her sale for $2.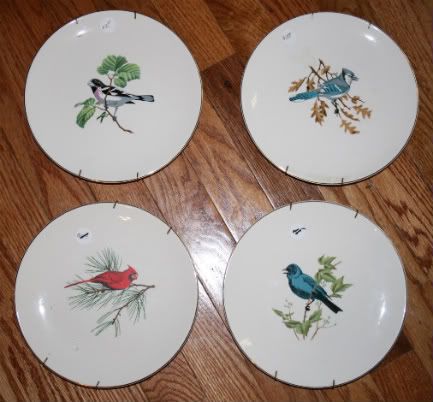 I found this Fire King plates for $3 each and got a doggie beanie baby for Ali for free. I'm hoping to find several more pieces for a wall display.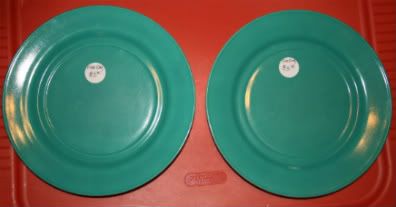 I got these two lamps for $3. They need some TLC but I loved their shape. This sale had some amazing buys. The family running it said it had been their mother's estate and they were just hoping to pass it on to others. They had a cute pink vinyl table and chair set for $25 and old quilts for $5 each. Everything needed some TLC but was a super buy!
I forgot to take a picture but found one of those huge spoon and fork sets for $6. Talk about a conversation starter! Just carry those around for awhile. I also found these bookends for my husbands 1776-1976 collection. His grandmother left him her collection when she passed away so we try to add to it when we can. They have the makers name and 1976 on the bottom. DH was very excited since it was a rare piece to find and only $5 for the set.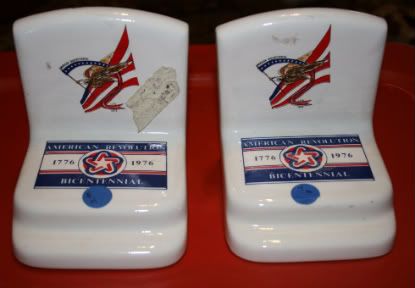 Those were my last finds until we started in Chattanooga on Saturday morning. My first stop I found these little seashells for 50 cents. This sale had a baby goat for sale that the kids loved. We thought about going green and using him instead of a lawn mower hehe!
Right up the road I found all of this for $6.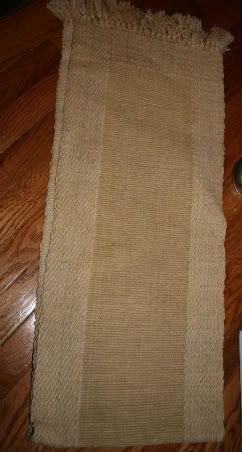 The lady running this sale had the most beautiful seashell mirrors. She told me she used to make them to sell. The ones she had were not totally finished. One was only $5 and near finished but I just new the shells would probably get knocked off on the way home.
Next I found these for $3 each at different sales. The insides are not perfect but displayed you'll only see the outside anyway. I love the patina of them.
Lemon McCoy Cookie Jar for $10 that was priced at $15.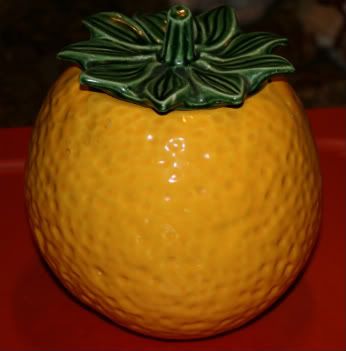 and my last finds
McDonalds Character Glasses for $1 each. I've never seen these old characters before.
Orange Pyrex mixing bowl $5
White Hobnail piece $1
I hope you enjoyed my finds! Hopefully next year I will remember my camera. DH and I had a laugh over those hideous lamps Rhoda posted. The kids were afraid of them when they saw them! To see Rhoda's Longest Yard Sale post click here: